Chao, Day-Yu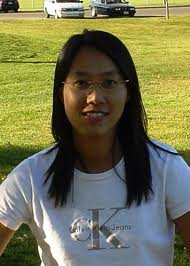 Chao, Day-Yu
Lab head, Graduate Institute of Microbiology and Public Health, National Chung-Hsing University
National Chung Hsing University, Taipei, Taiwan
Biography
1999.7-2003, 7 Doctor degree, Department of Epidemiology, National Taiwan University.
1992,1-1993,12 Master degree, Department of environmental and industrial hygiene, University of Iowa.
1987, 8-1991, 6 BS, Department of Nursing, National Taiwan University.
Research Interest
Research topics interested
This lab is a molecular infectious disease lab, which focused on three major interests:
Our lab has been studied virus evolution and quasispecies for a long time. We are currently developing infectious clone, which are capable to infect and replicate in vertebrate and invertebrate cells, to study the genomic determinants for virus replication and drugs screening or inhibitors to antagonize virus replication.
We are currently developing phage display methods to identify important antibody epitopes of important pathogens including influenza virus, dengue virus and canine distemper virus. This technique, compared to other developed methods such as monoclonal antibody or peptide scanning, is fast to screen epitopes on virus genome and is important for developing ELISA screening test and vaccine development.
We are also interested in understanding the molecular epidemiology of important zoonosis viral infection, including hepatitis E virus and norovirus.