Dr. Ravi Patil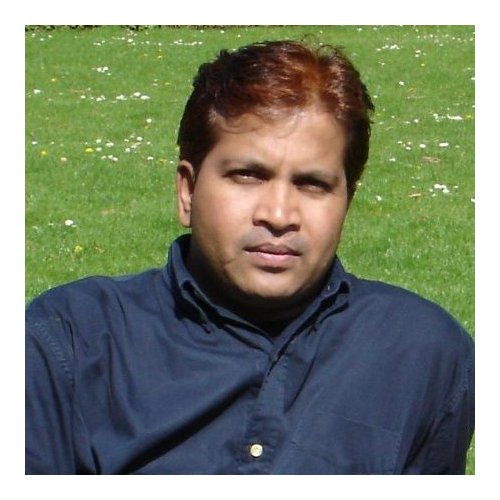 Dr. Ravi Patil
Senior Scientist, Department of Agronomy
University of Agricultural Sciences, India
Biography
Dr. Ravi Patil obtained his B.Sc. (Agric. Sciences; 1990-94) with First Rank to the University (4 Gold Medals), M.Sc. (Agronomy; 1994-96) with First Rank to the University (2 Gold Medals), and Ph.D (Agroforestry Systems 1997-2000) from the University of Agricultural Sciences, Dharwad, India (www.uasd.edu). As an outstanding student Dr. Patil received University Merit Scholarship for B.Sc. degree program, ICAR Junior and Senior Research Fellowships for M.Sc. and PhD, respectively, and ASPEE R&D, Mumbai research fellowship for M.Sc. degree program. Soon after completing PhD. Dr. Patil joined UAS, Dharwad as Assistant Professor in Feb. 2000. Since then he has carried out teaching, research and extension activities at different campuses of the UAS Dharwad. His PhD work on allelopathy in agroforestry systems was recognized with Two National Level Young Scientist Awards: one by the Indian Science Congress Association (ISCA), Kolkata in Jan. 2003 during the 90th session of Indian Science Congress, and the other as Lal Bahadhur Young Scientist Award for the biennium 2005-06 by the ICAR, New Delhi Ministry of Agriculture, Govt. of India. Later in Jul. 2003 Dr. Patil received Chinese Govt. Scholarship and visited Yangzhou University as Senior Scholar on advanced research training on abiotic stress management in wheat. In Jan. 2006, the Royal Society, London, UK awarded International Post-Doc Fellowship for 2007-08 and research funding to assess environmental risks of CCS technology at the University of Nottingham.
Research Interest
Dr. Ravi Patil's current research interests include
(i) identifying economically profitable and environmentally sustainable alternative rainfed production systems,
(ii) precision agriculture,
(iii) studying impact of climate on crop performance and soil N cycling using crop models,
(iv) mechanization in safflower crop production, and
(v) developing climate smart agricultural practices and climate adaptation strategies using crop models.