Review Article - (2021)Volume 10, Issue 5
MICE Tourism in India: Future Trends and Challenges!
Jitendra Singh
*
*Correspondence:
Jitendra Singh, Subject Matter Expert (SME) Tata Consultancy Services Limited, Mumbai, India,
Email:
Abstract
MICE Tourism is one of the key revenue spinners of travel and tourism economy in modern times. UNWTO recognizes the inherent strength of MICE industry and has been instrumental in identifying and popularizing MICE destinations across the world. As per ICCA rankings, India has improved its position substantially in the recent times, when it hosted 175 meetings in 2018-19 compared to 143 for the previous year, thus leaping and improving its position by seven positions from 31 in last year.
The estimated Global market size for MICE is in excess of USD 808 Bn in 2018-19 which is going to touch down to 1200 bn in 5 years from now. The estimated market size of MICE in India is Rs 37576 crores in which nearly 60% comes from MIC i.e. meeting, incentive and conference. It is also important to mention that 65% are B2B events. The estimated market size from Event is in the tune of Rs 4800 crores from space rental but it has multiplier impact to economy in terms of accommodation, travelling.
Keywords
MICE; Global tourism; Emerging destinations; ICCA rankings
Introduction
Aim and objective
The aim of this study is to understand the current market dynamics of the MICE in India in terms various segment specific values (meeting, incentive, conference and exhibitions) and to evaluate the role of ICPB in promoting MICE tourism thereby suggesting the structure keeping in mind the world best practices followed.
History and evaluation of MICE tourism
The current study has been carried out using extensive secondary research along with interviewing more than across 12 MICE destinations to arrive 700 stakeholders spread the study objective (Table 1).
Year
Location
Drivers
Early 19th century
Europe and North America
• Development of Universities in the 19th Century, increased the need to share information in academic circles, which led to an increasing number of gatherings and also created the need for larger public spaces for this purpose.
• With the development of the railway, also hotels were opened at large railway stations.
• Many of these hotels had also special-purpose rooms for rent.

Beginning of 20th century
North America
• Besides events related to the promotion of products, annual meetings of managing boards and expert meetings, new events emerged at the beginning of the 20th century, including also a better education for people engaged in the organization, especially for those engaged in sales.
• As towns became more and more aware of the value the organization of meetings had for them, a group of businessmen decided in Detroit, Michigan, for the first time in history, to employ a salesman to invite meetings to be held in their town. In this way, the first convention bureau was established, and so 1896 was the year when the industry officially came into being.
• Besides events related to the promotion of products, annual meetings of managing boards and expert meetings, new events emerged at the beginning of the 20th century, including also a better education for people engaged in the organization, especially for those engaged in sales.

Table 1: History and evaluation of MICE tourism.
Concepts and theories relevant to MICE
Tourism is a key contributor to the economies of the nation and it is one of the most important industries that generated high income to country. As a result, MICE industry is regarded as one of the most buoyant sectors of tourism industry. It is the least responsive to price changes and helps to reduce "peaktrough" seasonal patterns [1].
MICE tourism-definition of individual components
Contributes the income only for MICE industry but the revenue is distributed to other business sectors such as hotels, restaurants, souvenir shops, transportation services and telecommunications (Table 2).
| Meetings | Incentives | Conferences | Exhibitions |
| --- | --- | --- | --- |
| A meeting is the coming together of a group of people to discuss or exchange information. In some regions, meetings may be seen as a small-scale conference by others. | Incentive travels include leisure trips emphasizing pleasure and excitement and which may appear to have little or no connection to business. | An event where the primary activity of the attendees is to attend educational sessions, participate in meetings/discussions, socialize, or attend other organized events. | Exhibitions can generally be portrayed as presentations of products and services to an invited audience with the object of inducing a sale or informing the visitors. |
Table 2: MICE tourism-definition of individual components.
Types of business travel and target for MICE tourism
The Convention Industry Council's was defined the definition of MICE as follow (Figure 1) [3].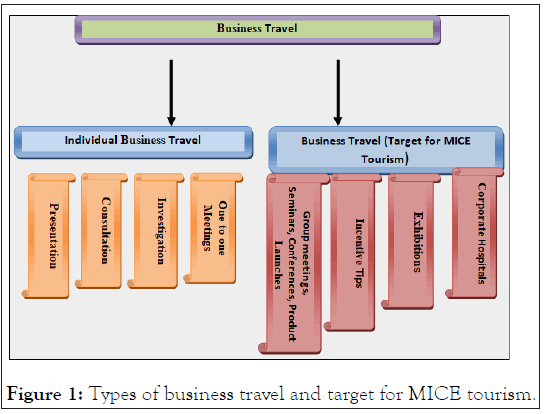 Figure 1: Types of business travel and target for MICE tourism.
MICE industry stakeholders
As Dev [4] mentioned that the process of providing is often compared with the design of a wheel. At the center of the wheel is the MICE event. The other entire specialists who provide services are located on the spokes of the wheel. At any given time or point during the planning or provision of the MICE event, one or more of the service specialists (the suppliers) might assume a more pivotal role that is specific to the complete success of the event. Around the edge of the wheel are the delegates or 'end customers'. At any one time during the event, the delegate will come into contact with number of the industry suppliers. Their overall experience of the complete event will be influenced by each of these service specialists or supplier: therefore the interrelationship between each supplier and the delegates is extremely important to the success of the MICE event [5] (Figure 2).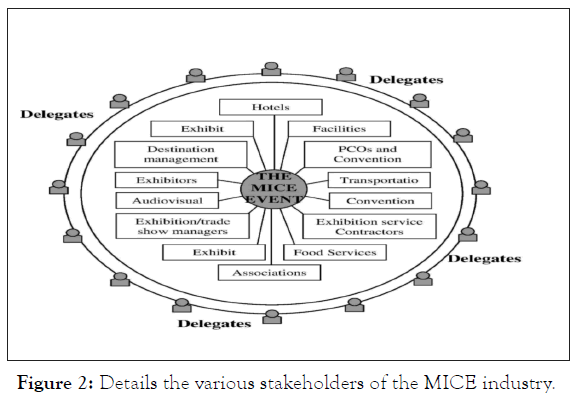 Figure 2: Details the various stakeholders of the MICE industry.
Literature Review
MICE tourism in India: Global destination
MICE Tourism has been existing in India since time immemorial. The kings and the emperors used to host lavish gatherings at their palaces for a long time. This accentuated in the British era and further shaped up in the post-independence era, with the advent of the 5 star accommodation units across the country. Hosting of large scale sporting events like the Asian Games in 1951 and 1982 and the Commonwealth Games in 2010 further showcased India's ability to successfully host events like this. With the formation of ICPB in 1988, further momentum was received for this segment of the industry. With the MICE industry entering a maturing phase and the focus shifting from Europe to Asia Pacific region, India is on the cusp of a major breakthrough, an advantage to become a leader in MICE tourism in the Asia-Pacific region [6].
As per ICCA rankings, India has improved its position substantially in the recent times, when it hosted 175 meetings in 2017 compared to 143 for the previous year, thus leaping and improving its position by seven positions. A vivid analysis of 5 year data indicated that India has in fact reclaimed its position, which it maintained in the year 2013, albeit with a hosting of lesser no. of meetings [7] (Tables 3 and 4).
| Rank | Countries | Meetings |
| --- | --- | --- |
| 1 | U.S.A | 947 |
| 2 | Germany | 642 |
| 3 | Spain | 595 |
| 4 | France | 579 |
| 5 | United Kingdom | 574 |
| 6 | Italy | 522 |
| 7 | Japan | 492 |
| 8 | China-P.R | 449 |
| 9 | Netherlands | 355 |
| 10 | Canada | 315 |
| 11 | Portugal | 306 |
| 12 | Republic of Korea | 273 |
| 13 | Australia | 265 |
| 14 | Sweden | 257 |
| 15 | Belgium | 252 |
| 16 | Austria | 240 |
| 17 | Brazil | 233 |
| 18 | Argentina | 232 |
| 19 | Poland | 211 |
| 20 | Switzerland | 208 |
| 21 | Thailand | 193 |
| 22 | Denmark | 192 |
| 23 | Chinese Taipei | 173 |
| 24 | Mexico | 172 |
| 25 | Greece | 166 |
| 26 | Czech Republic Norway | 162 |
| 27 | Norway | 161 |
| 28 | India | 158 |
| 29 | Colombia | 147 |
| 30 | Ireland | 146 |
| 31 | Singapore | 145 |
| 32 | Finland | 140 |
| 33 | Malaysia | 134 |
| 34 | Hong Kong, China–P.R | 129 |
Table 3: India's worldwide ranking: Number of meetings per country (2018-19).
CAGR (2019-20)
Countries
Above 10%
Peru
Croatia
Greece
Between 5%-10%
Hong Kong
Czech Republic
Poland
Denmark
Mexico
Canada
India
Japan
Hungary
Thailand
Portugal
Between 3% -5%
Ireland
Chinese Taipei
Italy
Austria
Norway
USA
UK
Switzerland
Austria
China
Table 4: Growth rate of meetings.
Opportunities for MICE tourism in India. The Opportunities which play advantage for MICE Tourism in India can be summed up in the following points as:
Strengths of India Mice Brand
• An array of exquisite destinations
• Old world tradition mixed with cosmopolitan sophistication
• Exotic accommodation and conference infrastructure
• Better connectivity with the world
• Treaties with the developed countries to develop its tourism sector
• Evolving and maturing business scenario
• Educated and skilled manpower
• Availability of relatively cheap labour
• Make in India, Start Up India, Tax reforms to spruce up investment scenario
• Government focus on ease of business and promotion of tourism
• Places of historical importance.
MICE tourism worldwide trends showing India as preferred destination
Major destinations: FICCI-MRSS had published a whitepaper in 2016 titled "India Inbound MICE Tourism, trends and opportunities 2016" and subsequently a report title "MICE Tourism- Powerhouse of New Era" which had identified a few destinations as depicted in the diagram below. What is encouraging to see is the fact that a few more destinations had already made its name into the key destinations that could develop as future brand ambassadors for MICE Tourism in India and could place India formidably in the map of MICE Tourism [8] (Table 5).
| Established destination | Emerging destinations |
| --- | --- |
| Delhi-NCR | Agra |
| Mumbai | Varanasi |
| Chennai | Udaipur |
| Hyderabad | Ahmedabad |
| Goa | Surat |
| Bangalore | Pune |
| Trivandrum | Trivandrum |
| Bhubaneshwar | Vishakhapatnam |
| | Amravati |
Table 5: Major Destinations of MICE in India.
The good news is the fact that India is identifying and adding cities wherein MICE can be a top draw to boost tourism and pep up economy of the particular location. These cities already have a good infrastructure as far as hosting conferences are concerned and/or in the process of development. What needs to be done is to improve upon the connectivity, up skill people, empower local level organizations and grow the ecosystem in a focused way. As per latest statistics available from ICCA, the following cities of India have contributed immensely in improving rankings for India [9] (Table 6).
Top states
Fast emerging
Blossoming
Laggard with high potential
Delhi NCR Maharashtra
Tamil Nadu
Karnataka
Rajasthan
Uttar Pradesh
Gujarat
Andhra Pradesh Telangana
Kerala
Odisha
West Bengal Jharkhand
Madhya Pradesh Assam
Table 6: Segmentation of States in India based on MICE tourism potential.
• New Delhi-grew by CAGR of 13.9% for a 5 year period
• Mumbai-grew by CAGR of 3.7% for a 5 year period
• Bangalore-grew by CAGR of 14.5% for a 4 year period
• Hyderabad-grew by CAGR of 8 % for a 3 year period
• Chennai-grew by CAGR of 9.3% for a 5 year period
• Goa-grew by CAGR of 4.7% for a 5 year period.
Major challenges
India's contribution to the MICE pie has been growing considerably in the past few years. However, old bottlenecks, in the form of inadequate infrastructure, support facilities and passive promotions continue to impede. Also, occurrences such as the recent global recession and the drop in the National Gross Domestic Product (GDP) have forced companies to cut down on extra costs, incurred through large size meetings and conferences. The result of this is companies hosting annual events in their respective campuses and not venturing out to look for meeting and conference venues. The impact of the recession and the drop in the National GDP has also resulted in the increase of travel fares reducing inbound business travel from domestic and international destinations. This, in turn, has resulted in companies rethinking hosting or participating in large conferences in the city [10].
There are a few issues in relation to MICE tourism in India which can be perceived as possible bottlenecks to the industry as a whole:
• Prevalence of high tax structure in India: this is a major contributor for India's destinations to lose out on a global scale while bidding for events.
• Convention Visa: This has been addressed somewhat in the New Tourism Policy. The introduction of e Tourist Visa has kicked off a new regime.
• Availability of Trained Manpower: Needs superior Industry- Academia connect.
• Carrying capacity of a MICE destination: Carefully carried out feasibility study may solve the process.
• Compliance to International Standards: The Physical and peripheral infrastructure needs to comply with the world standards. This can be done by imparting training drawing cues from the leaders.
Future of MICE
Ministry of Tourism had identified the potential of MICE Tourism long back and with an aim to develop this product had established the India Convention Promotion Bureau (ICPB) under its' aegis along with well-known industry experts [11]. This is aimed in promoting India as a destination for MICE Tourism. The Bureau participates in travel conferences and also organizes road shows both at domestic as well as international locations to formalize the concept. The draft national tourism policy 2015 lays a lot of emphasis on the MICE Tourism as a product per say. The policy emphasizes upon maximizing synergies between leisure and MICE Tourism to enable pre/post leisure for MICE visitors with an aim to extend their stay, motivate them to visit other locations and earn more foreign exchange from them. What is encouraging is the fact that the New Tourism policy identifies MICE as an important product to boost the tourism revenue along with Heritage and Culture, Spirituality, Yoga, Ayurveda, Medical Tourism, Agri tourism, Beaches, River, Cruises, Adventure, Wildlife, Cuisine, Shopping, Cinemas [12]. The proposed steps for promoting MICE Tourism the same are as follows:-
• MICE Promotion Bureau with industry representation have been set up at National as well as the Destination level.
• Creation of corpus fund for bidding for large conventions. Equal contributions to come from Government and participating industry. National and State Bureaus to work hand in hand and bid for the conventions.
• Providing single window clearance for organizing Meetings and Conventions.
• MICE have been at the Centre stage and are considered an integral part of the "Smart City Programme propounded by the current Central Government.
• Developing Mega Convention Cities in each of the 5 regions of India to cater to small and the medium convention market.
• Inventory of MICE facilities and Convention Centre to be made online. Right now, the data is not in a user friendly format and would require updating.
• International Convention Organizers to be invited for familiarization trips in order to acquaint them with the facilities and amenities available in India. Ministry of Tourism initiatives on promotion of MICE Tourism and India's Inbound MICE Tourism.
• Rationalization and simplification of the Conference Visa regime, the introduction of E-Tourist Visa is a welcome step in that direction.
• Promotion of the MICE Segment through specialized Trade Fairs and focussed Road shows.
Conclusion
India is flexing its muscles in the MICE sector both as a market (domestic and outbound) and as a destination (inbounds). The Indian MICE market is growing rapidly with a strong domestic sector, and a booming outbound traffic. At the same time, with the country's efforts to increase its inbound corporate travel, hotels and convention centres are witnessing massive expansion programmes to make India into a leading corporate meetings destination and hub. While foreign NTOs are making an aggressive bid for the Indian MICE traffic, Indian state tourism boards, venues, hotel chains and MICE operators are also not far behind in growth plans to capture the maximum share.
References
Author Info
Jitendra Singh
*
Subject Matter Expert (SME) Tata Consultancy Services Limited, Mumbai, India
Citation: Singh J (2021) MICE Tourism in India: Future Trends and Challenges! J Tourism Hospit.10: 477.
Received: 20-Sep-2021 Published: 11-Oct-2021, DOI: 10.35248/2167-0269.21.10.477
Copyright: © 2021 Singh J. This is an open-access article distributed under the terms of the Creative Commons Attribution License, which permits unrestricted use, distribution, and reproduction in any medium, provided the original author and source are credited.