Damian Beben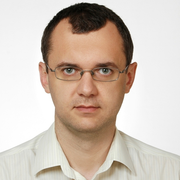 Damian Beben
Faculty of Civil Engineering, Department of Geotechnics and Geodesy Opole University of Technology Katowicka 48 Opole
Poland
Biography
An author and co-author of 2 books (The fight with transportation noise in cities (2002); The environmental protection in transportation engineering (2009)) and over 120 publications on the national and international conferences as well as in the peer-reviewed scientific journals. I was also awarded numerous prizes, scholarships and awards for scientific and research activities, including the most important ones: two scholarships of the Foundation for Polish Science, the 3-year scholarship for outstanding young scientists awarded by the Minister of Science and Higher Education, award from the American Society of Civil Engineers and the European Social Found for Ph.D.
I am a member of six national and international scientific and technical organizations, as well as a member of the scientific committees of international conferences. I am an expert of the National Research and Development Centre and the European Commission (Horizon 2020 program). In was involved in eight research projects (national and international). I was manager of three research projects implemented with other research institutions abroad, as well as in cooperation with a company. I actively participated in European programmes (LLP Erasmus - STA, the European Social Fund - Operational Programme Human Capital). I was invited to lectures and trainings in Poland and abroad.
Scientific articles that I am the author or co-author were cited over 60-time in journals included in Web of Science (WoS). Moreover, my papers were cited more than 60 times in domestic and foreign literature. Hirsch index was determined for me, based on the Web of Science base h-index equals to 6. Total impact factor of publications according to the Journal Citation Reports (JCR), for the publication year is almost 20.
A reviewer of the over 50 papers submitted to the Journal of Performance of Constructed Facilities, Journal of Bridge Engineering, Engineering Structures, Journal of Environmental Management, Construction and Building Materials, Scientia Iranica, Proceedings of Institution of Civil Engineers – Civil Engineering, NDT & E International, Journal of Nondestructive Evaluation, Civil Engineering and Architecture, Asian Journal of Engineering and Technology, American Journal of Civil Engineering, Proceedings of the Institution of Civil Engineers - Forensic Engineering, Journal of Civil Engineering and Construction Technology, Steel Construction – Design and Research.
Research Interest
Bridge Engineering, Soil-Structure Interaction, Geoengineering