Editor-in-Chief
Oksana Yaskiv
Editor-in-Chief
Chief of Genitourinary Pathology, Assistant Medical Director, Assistant Professor, North Shore University Hospital, Hofstra North Shore LIJ School of Medicine, Department of Pathology and Laboratory Medicine
New York, USA
Biography
Dr. Oksana Yaskiv is assistant professor of pathology at Hofstra North Shore LIJ School of Medicine. Dr. Yaskiv received her medical degree from Danylo Halytsky Lviv State Medical Institute, Ukraine and completed her pathology residency training at North Shore LIJ Health System. She subsequently, completed surgical pathology fellowships at Washington University School of Medicine, Barnes-Jewish Hospital, St. Louis MO and genitourinary pathology fellowship at Cleveland Clinic Foundation, Cleveland OH. She has the American Board of Pathology certification in anatomic and clinical pathology. Her area of clinical expertise includes genitourinary pathology. She serves on several editorial boards of pathology journals.
Research Interest
Characterization of prostate cancer using imaging, molecular techniques and molecular characterization of bladder cancer. Additional interests include male infertility diagnosis and epidemiological study of renal cancers.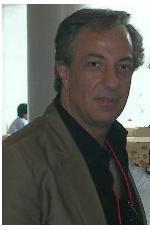 Felice Femiano
Editor-in-Chief
Professor of Oral Immunopathology, Department of Medical-Surgical and Oral Science
Second University in Naples, Italy
Biography
Prof. Felice Femiano is an Associate Professor (MED28) of Clinical Dental Materials in Multidisciplinary Department of Medical-Surgical and Oral Science of Second University in Naples (Italy). He is degree in Medicine and Surgery (MD) and specialist in Odontostomatology (DMD). He is also MS in Immunohistochemistry and PhD in Biomedical Technologies applied to Oral Science.
Research Interest
Cancer and precancerous conditions, the clinical of dental materials targeted to dentinal hypersensitivity.
Relevant Topics