Editor-in-Chief

Zeev Shoham
Editor-in-Chief
Director of the Reproductive and Endocrinology Unit
Kaplan Medical Center, Israel
Biography
Professor Zeev Shoham was born and raised in Jerusalem, Israel. He received his M.D. degree in 1981 at the Hadassah Medical Center, under the supervision of Profs. M. Lancet, M.G. Elder, B. Lunenfeld and H. Jacobs. In 1991 Prof. Shoham received the define …ESHRE European Prize for the best Research Study in Europe. Professor Shoham currently serves as the Director of the Reproductive and Endocrinology Unit, Kaplan Medical Center, Rehovot, Israel.
Furthermore, Prof. Shoham has published over 130 papers in the field of Reproductive Medicine, contributed chapters to numerous books, and edited two books. His most recent textbook is a 3rd edition of Assisted Reproductive Techniques: Laboratory and Clinical Perspective.
In the series of congresses on Controversies in Obstetrics, Gynecology and Infertility (COGI) Professor Shoham is the co-founder and organizer, and is the Secretary of the Academy of Clinical Debates and Controversies in Medicine.
Research Interest
Reproductive Medicine

Simon Fishel
Editor-in-Chief
Professor of Human Reproduction, Reproductive Medicine, CARE Fertility Group
UK
Biography
Began research career at the University of Cambridge and became a Fellow of Churchill College in 1978, the year of the first IVF birth. He was the first to demonstrate that the embryo 'communicates' with its environment; and, later, was the first to publish on the secretion of HCG by the human embryo. In 1978 Simon was the awarded the prestigious Beit Memorial Foundation Fellowship; and he also became a Cambridge University Lecturer. Simon worked with Bob Edwards from 1975 and was part of the original pioneering IVF team of Steptoe and Edwards until 1985, during which time he published many seminal papers on the early work of IVF and human embryology. In 2010 Professor Edwards was awarded the Noble Prize for the work on IVF, and in 2011 was knighted. Professor Fishel is one of the worlds most experienced practitioners in the field of IVF and after circa 35 years in the field, the "longest-running" practitioner of clinical IVF. He has established IVF clinics all over the world, including being part of the first team invited by the W.H.O. to introduce IVF to mainland China. In 1992 he established the world's first university degree course in IVF. He is regarded as one of the pioneers of in vitro fertilisation technology and specifically the use of micromanipulation techniques for sperm injection and embryo biopsy, and has published over 200 papers and three books in the field, including the early 'best seller' In Vitro Fertilisation – Past, Present, Future in 1986. In 1997 was awarded am Ad Hominem Professorial Chair in Human Reproduction. In 2009 he was awarded the highest honour of Fellow of Liverpool John Moore's University for "outstanding achievements to humanity and science.
Research Interest
IVF
Fertility Management
Human Fertilisation and Preimplantation Development
Human oocyte and embryo screening
Human Reproduction
Human PGD
Human PGS
Milton Ka Hong Leong
Editor-in-Chief
Adjunct Professor of Obstetrics and Gynecology, Reproductive Medicine
McGill University, Canada
Biography
Prof. Milton Ka Hong Leong was brought up in Hong Kong, finished his basic school years, and then went to attend McGill University in Montreal Canada. He did Honours Biochemistry as an undergraduate, and then Medical School. Further postgraduate training in Obstetrics and Gynecology followed, and he obtained his specialists degree in 1974. He then went to London on a McLaughlin Fellowship granted by the Canadian Royal College where he studied under Professors Richard Beard and Stuart Campbell. Returning to Montreal, he joined the McGill University Department as academic staff, and was active in teaching and also headed the High Risk Obstetric Unit.
In 1979 Prof. Leong returned to Hong Kong and engaged in private practice. Seeing a need at that time, he started to concentrate in the study and treatment of Infertility. He set up the IVF Centre at the Hong Kong Sanatorium and Hospital, a private hospital, in joint venture form, and with his partner Dr Clement Leung, they built it up to be one of the most successful IVF clinics in Asia and the world. He "made" and delivered the first IVF baby in Hong Kong in 1985,and in the last 20 years had researched, published, and taught the art and science of infertility and the assisted reproductive techniques.
Prof. Leong is a member of the various reproductive medicine societies, and various international committees. He lecture widely, and still plays an active academic role, and remains to be an Adjunct Professor of Obstetrics and Gynecology in McGill University. His current interest is how to provide the optimal treatment for infertile patients using a patient orientated, more holistic approach
Research Interest
His current interest is how to provide the optimal treatment for infertile patients using a patient orientated, more holistic approach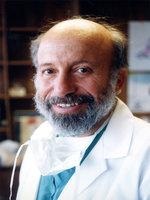 Sherman J Silber
Editor-in-Chief
Medical director of the Infertility Center of St. Louis, Reproductive Medicine, St. Lukes Hospital
Missouri, USA
Biography
Dr. Silber went to medical school at the University of Michigan, did post-graduate training at Stanford University, and then again at the University of Michigan. From 1967 to 1969, he provided medical care via the U. S. Public Health Service to Eskimos, Indians, and Aleuts. Then he taught at the University of Melbourne Medical School in Australia, and later at the University of California Medical School in San Francisco. He is a scientific collaborator at MIT in Cambridge, Massachusetts, a full professor at the University of Amsterdam, and at the Kato Clinic in Tokyo. His major clinical medical practice is at St. Luke's Hospital in St. Louis, Missouri. He always gives credit for his surgical dexterity to the training he received during medical school from an uneducated but brilliant Black janitor, Jimmy Crudup, who washed instruments in the animal lab at the University of Michigan.
Research Interest
New advances in the field of Infertility, ovarian freezing, preservation of fertility for cancer patients

Ariel Weissman
Editor-in-Chief
Reproductive Medicine, Faculty of Medicine, Department of Obstetrics and Gynecology, Wolfson Medical Center
Tel Aviv University Sackler, Israel
Biography
Dr. Ariel Weissman graduated the Hadassah-Hebrew University Medical School in 1988. In 1994 he completed his residency in Obstetrics and gynecology at the Kaplan Medical Center, Rehovot, where he spent another two years working as a senior physician at the IVF unit. Dr. Weissman then pursued a 2-year research and clinical fellowship with Prof. Bob Casper at the Division of Reproductive Sciences, Department of Obstetrics and Gynecology, University of Toronto, Toronto, Canada. His main focus of research was transplantation of human ovarian tissue in immuno deficient mice.
Upon returning to Israel in 1998, Dr. Weissman joined the IVF unit at the Department of Obstetrics and Gynecology, Wolfson Medical Center, Holon, Tel Aviv University Sackler Faculty of Medicine where he currently holds a position of Senior Lecturer. Together with David Gardner PhD, Colin Howles PhD, and Zeev Shoham M.D., Dr. Weissman has published the "Textbook of Assisted Techniques: Laboratory and Clinical Perspectives", which is one of the leading books in the field of ART.
Research Interest
His main focus of research was transplantation of human ovarian tissue in immuno deficient mice.

Paul Brezina, MD, MBA, FACOG
Editor-in-Chief
Genetics, Coordinator of Reproductive Genetics, Fertility Associates of Memphis
Memphis, USA
Biography
Dr. Paul Brezina is currently coordinator of reproductive genetics at Fertility Associates of Memphis in Memphis, TN. Dr. Brezina completed his clinical fellow in Reproductive Endocrinology and Infertility at The Johns Hopkins School of Medicine in Baltimore, MD. Prior to this, he earned an MD/MBA and completed an OB/GYN residency and 2 years of Internal Medicine training at East Carolina University in Greenville, NC. Dr. Brezina is on the board of the Society of Reproductive Endocrinology and Infertility and currently serves on the editorial board as an interactive associate for Fertility and Sterility. He has published and presented extensively on genetics as it relates to assisted reproductive technologies including published articles in the British Medical Journal and Fertility and Sterility and presentations at the American Society for Reproductive Medicine (ASRM) and the American Society for Human Genetics (ASHG)
Research Interest
Reproductive Endocrinology and Infertility
Gerald P. Schatten
Editor-in-Chief
Stem Cell Biology, Director, Pittsburgh Development Center, Magee-Womens Research Institute
Pittsburgh, USA
Biography
Dr. Gerald P Schatten is Director at Pittsburgh Development Center, Magee-Womens Research Institute, USA. He is also course director and program director for many Training courses and research programs. He has won NIH Research Career Development Award and NIH MERIT Award for his research and he was elected as President, UNESCO-ICRO in 2010 and is also a member of Federal Advisory Panels. He is also a member of Space Station Biological Research Advisory Panel; he is member of many other national and international societies and research agencies. He worked as an Editorial Board member for many renewed journals and had published over 400 articles.
Research Interest
Regenerative Medicine & Stem Cell Biology
Yulian Zhao
Editor-in-Chief
Associate Professor, Department of Gynecology and Obstetrics
Johns Hopkins University, USA
Biography
Dr. Yulian Zhao is an Associate Professor of Gynecology and Obstetrics and Director of Assisted Reproductive Technology Laboratory at the Department of Gyn/Ob, the Johns Hopkins University School of Medicine. Dr. Zhao is an officer, board member, committee member and active member in a number of professional organizations and societies in the field of reproductive medicine. She frequently acts as an ad hoc reviewer for over 12 professional journals and has been a recipient of several academic awards. She has authored over 50 peer-reviewed articles, review articles, and book chapters as well as delivered over 50 presentations at the professional conferences and society events nationally and internationally.
Research Interest
Dr. Zhao's research interest focuses on assisted reproductive technology, ovarian endocrinology, and uterine receptivity.
Relevant Topics