Editor-in-Chief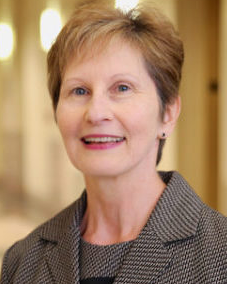 Carol Collins
Editor-in-Chief
Clinical Associate Professor, Department of Pharmaceutics
University of Washington, USA
Biography
Dr. Carol Collins did BS, MS and his MD in Ohio State University. At present working as Clinical Associate Professor in university of Washington.
Research Interest
Pharmacokinetics of Drug Interactions, Medical Information for Decision Making
Biography
Dr. Ghosh is currently serving as chief resident in the Department of Internal Medicine, St. Vincent Charity Medical Center, An Affiliate of Case Western Reserve University, Cleveland, OH, USA. He finished a residency in Clinical Pharmacology from a premier medical institute in India, followed a clinical research fellowship from Outcomes Research, Cleveland Clinic, OH. Dr. Ghosh has published more than 20 original articles, review and case reports in high index journals. He has currently serving as reviewer and editorial member of various journals. He is current member of ASCO, ACP and SGIM societies and presented in various internal medicine meetings in USA
Research Interest
Dr. Raktim Kumar Ghosh research interests include newer drug development in oncology, diabetes and thrombosis.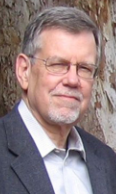 Dale Johnson
Editor-in-Chief
President and CEO, Emiliem, Inc. and Elara Bioscience Inc
USA
Biography
Dr. Dale Johnson is an Adjunct Professor of Molecular Toxicology at UC Berkeley where he teaches Computational Toxicology, Principles of Drug Action, and lectures in Pharmacogenomics. He has had previous academic appointments at University of Michigan, Western Michigan University, and St. John's University. He is also currently President & CEO of Emiliem, Inc. a start-up biotech company in California and Michigan. He has over 30 years experience in biopharmaceutical research and development activities where he has led and managed small units in start-up companies to multi-national groups in large corporations. He has participated in the research and development of over 100 investigational molecules of which 15 have become marketed medicinal products in the U.S., Europe, and Japan, and is co-inventor on 6 issued patents. He received BS, Pharm.D, and Ph.D (Toxicology). degrees from the University of Michigan where he was an AFPE Fellow. He is a Diplomate of the American Board of Toxicology (DABT). Dr. Johnson is the co-author of over 100 published papers, abstracts, and book chapters; was journal co-editor of The Chemistry of Metabolic and Toxicological Processes section of Current Opinion in Drug Discovery & Development; is the Special Issue Editor of Advances in Computational Toxicology, International Journal of Molecular Science; and is on the Editorial Advisory Board for the Wiley book series on Technologies for the Pharmaceutical Industry. He is a member of the Green Ribbon Science Panel for the state of California's Department of Toxic Substances Control and is a member of scientific advisory boards for privately held companies. His current research activities are focused on creating and rolling out a comprehensive infrastructure designed to support all relevant and available chemical-toxicity resources, extend to various model systems and "omics" data sets, and be applicable to human health from chemical exposures and to early and late stage drug research and development. He is an active member of AAAS, American Chemical Society, and the Society of Toxicology.
Research Interest
He is currently applying this knowledge and expertise in academics, therapeutic R&D, as well as on environmental issues through the State of California Green Chemistry Initiatives. He is currently a member of the Green Ribbon Science Panel for California Department of Toxic Substances Control. He is a Diplomate of the American Board of Toxicology, co-inventor on several issued and pending patents, and co-editor of the journal The Chemistry of Metabolic and Toxicological Processes, Current Opinion in Drug Discovery & Development.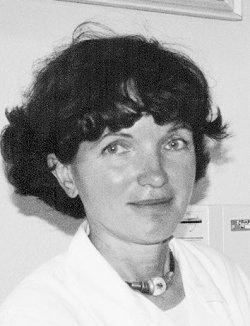 Maria Durisova
Editor-in-Chief
Institute of Experimental Pharmacology and Toxicology
Slovak republic
Biography
I am a senior a researcher affiliated with the Institute of Experimental Pharmacology and Toxicology, the Department of Pharmacology of Inflammation, Slovak Academy of Sciences Bratislava, 841 04 Slovak Republic. However, during my work in pharmacokinetics for several years, I utilized my knowledge of mathematics, based on my education, what is necessary for the development of accurate mathematical models in pharmacokinetics.
Research Interest
Pharmacokinetics, Pharmacodynamics
Sanjib Bhattachayya
Editor-in-Chief
Department of Biomotility and Traffic Jam
Tohoku University, Japan
Biography
Biography: Tohoku University (WPI-AIMR), Japan; January, 2015–Present. → working on Bio-motility and Traffic Jam Related to Alzheimer Disease University of Barcelona, Spain, Juan de la Cierva Fellow; July, 2014–December, 2014. → Worked on metabolomics and effect of dietary phytochemicals on diabetics Kyoto University (WPI-iCeMS), Japan, Research Associate; March, 2013–June, 2014. → Worked on Artificial Nano Transporter to Combat Metabolic Disorders and Polymer Drug Delivery Formulation Bhabha Atomic Research Centre (BARC), India, K S Krishnan Fellow (a President of India Fellowship), March, 2012-March 2013. → Worked in Immunomodulation of Dendritic Cell by Nano Biomaterials Mayo Clinic, Rochester, USA, Senior Research Fellow, July, 2009-February, 2012. → Worked in Nanomedicine, Drug Delivery and Cancer Biology, Sulfur Amino Acid Metabolism in Tumor Development.
Research Interest
Medicinal Chemistry, Enzymology, Nano Drug Delivery and Formulation Chemistry, Cancer Metabolism, Molecular Biology, Translational Research
HARDIK CHANDASANA
Editor-in-Chief
Professor, Department of Pharmaceutics
University of Florida, USA
Biography
Well experienced in conducting analytical DMPK activities like in vitro Plasma stability, Metabolic stability with liver microsomes and Hepatocytes, Reaction phenotyping, Plasma protein binding, CYP inhibition assays for IC 50 value, RBC Partitioning, Drug stability in SGF and SIF, Metabolite identification and other analytical studies such as solubility, chemical stability, logP, logD value measurement etc . • Preclinical formulation for PK studies. • Bioanalytical method development and validation ( Plasma, Tears, Vaginal fluids ,Tissues etc.) • Animal Handling Techniques.(Rat, Mice, Hamster and Rabbit). • Experience in preclinical (Mice, Rat, Hamster and Rabbit) and clinical (healthy volunteers) ADME/pharmacokinetic evaluation of NCEs/drugs and their formulations • Preclinical tissue distribution studies. • Drug-drug, herb-drug and food-drug interaction studies for suggesting benefits (as potential combination)/risks of the same in therapies. • Preclinical and clinical data analysis, modeling, biostatistics and IVIVC. Dose predictions and PBPK modeling for human pharmacokinetic prediction. Conduction and data analysis of bioavailability, bioequivalence and food effect studies. • Microdialysis technique to determine free drug concentration
Research Interest
Drug Metabolism and Pharmacokinetics Division
Relevant Topics