Past Conference Report - (2019) Volume 11, Issue 2
Past Conference Report for World Dental 2019
Anand Suresh
The 4th World Congress on Dentistry and Dental Materials were organized on December 11-12, 2019 at the Hotel Swissôtel Living Al Ghurair, Dubai, UAE. The Meeting was evident with the attendance of Board Members of sustained Journals of Allied Academies, Scientists, and talented student societies demonstrating more than 10 countries, who made this conference abundant and dynamic.
This conference was grounded on the Theme - "Discovering the Latest Variations in Dentistry and Dental Materials" which encompassed the following scientific tracks:
• Paediatric Dentistry
• Prosthodontology and Periodontology
• Endodontology
• Cosmetic Dentistry/Restorative Dentistry
• Oral Health And Pregnancy Out Comes
• Geriatric Dentistry
• Ethno Dentistry
• Dental Implants
• Dental Paleopathology
• Dental Health Immune System
• Oral And Maxillofacial Surgery
• Oral Fluid Biomarkers In Cancer
• Dental Cancers
• Forensic Dentistry/Forensic Odontology
• Nano Dentistry
• Dental Pharmacology
World Dental 2019 was moderated by Maninder Hundal (Naval Institute of Dental Sciences, India) on the first day and the second day it was Networking.
We are grateful to our Organizing Committee Members for their generous support and suggestions for the conference.
•Maninder Hundal – Naval Institute of Dental Sciences, India
•Andre Jean Horn – Pierre and Marie, Curie University, France
•Amit Nagar - KG Medical University, India
•Anand Suresh– Penang International Dental College, Malaysia
•Jef van der Zel– Academic Centre for Dentistry Amsterdam, Netherlands
•Amer A Taqa – Mosul University, Iraq
The conference continued through various Scientific Meetings and plenary lectures, of which the following topics were emphasized as Keynote presentations:
•Biomedical optimal performance esthetic restorative dentistry: A bio-mimetic approach – Lori Cardellino, Private Practice, USA
•Clinical research study on post and core materials for prosthetic restoration of endodontically treated maxillary anterior teeth– Maninder Hundal, Naval Institute of Dental Sciences, India
•Rural oral health: Challenges and pit falls-time to recover and rebuild the pathway– Shivanjali Grover, Swami Vivekanand Subharti University, India
Scientific sessions on Day 1 was chaired by Shepard DeLong, Lotus Dental Wellness, USA.
Allied Academies has engaged the grand honor of felicitating World Dental 2019 Organizing Committee, Editorial Board Members and Keynote Speakers who reinforced the achievement of this event.
The esteemed invitees, Keynote speakers, well known scholars and delegates collective their advanced research and huge participation through their presentations at the platform of World Dental 2019. We are glad to inform that all abstracts which have been accepted for the conference have been published in Journal of Clinical Dentistry and Oral Health as a special issue.
We are also grateful to numerous delegate professionals, company legislatures and other eminent personalities who sustained the conference by shortening active discussion forums. We sincerely thank the Organizing Committee Members for their kind presence, provision, and support. With the unique and positive reaction from the conference, Allied Academies would like to declare the commencement of the "5th World Congress on Dentistry and Dental Materials" which is being organized during August 21-22, 2020 at Dublin, Ireland.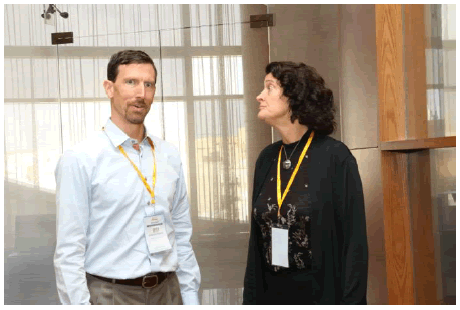 Author Info
Anand Suresh
Penang International Dental College, Malaysia
Copyright: This is an open access article distributed under the terms of the Creative Commons Attribution License, which permits unrestricted use, distribution, and reproduction in any medium, provided the original work is properly cited.