Market Analysis - (2020)Volume 10, Issue 8
Market Analysis on Medical Tourism 2020
Anna Kaczmarska
After the successful completion of the medical tourism conference series, we are pleased to welcome you to the "World Congress on Health and Medical Tourism." The congress is scheduled to take place on July 23-24, 2020 in the beautiful city of Dubai, UAE. This 2020 Medical Tourism Conference will give you exemplary experience and great insights in the field of research.
According to this research report, the global market for medical tourism is projected to show a robust growth of 6.5 per cent in the CAGR during 2019- 2024.
Medical tourism can be defined as travel across international borders with the purpose of availing medical treatment of some form, which may or may not be available in the travellers' home country. This treatment may include a wide array of medical services; however, the most frequently availed services include cancer treatment, orthopaedic treatment, neurological disease treatment, elective surgery, fertility treatment, and others.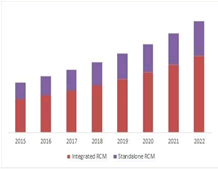 Affordability and accessibility of good quality healthcare services along with assistance from tourism departments and local governments are the factors that drive the growth of the global medical tourism market. In addition, availability of latest medical technologies in medical tourism hubs, throughout the world, is expected to fuel the market growth.
Medical tourists usually decide to travel when they can achieve savings of more than 30% of the cost they have to bear in their home country. For instance, as per information published by OECD, patients in the U.S. save between 30% and 50% of the cost of treatment for common ailments such as heart issues, if they travel to Asia or Latin America for the same treatment.
Conversely, lengthy partial reimbursement by payers and difficulties associated with travel, language barriers, availability of documentation, and VISA approval issues impede the growth of the medical tourism market during the forecast period. In addition, wider hospital network under insurance coverage for cashless transactions is expected to serve as an opportunity for the medical tourism market.
Contact:
Susan Jones Program Manager
E: [email protected]
Contact No: +32 800-753-58
WhatsApp No: +3246690321
Author Info
Anna Kaczmarska
CEO at Digital Hermes, UAE
Copyright: This is an open access article distributed under the terms of the Creative Commons Attribution License, which permits unrestricted use, distribution, and reproduction in any medium, provided the original work is properly cited.