Editor-in-Chief

Paul E Micevych
Editor-in-Chief
Professor, Department of Neurobiology, David Geffen School of Medicine at UCLA
USA
Biography
Paul E Micevych is Professor of Neurobiology David Geffen School of Medicine at UCLA Professor of Surgery Division of Head Neck Surgery David Geffen School of Medicine at UCLA He completed a postdoctoral fellowship in the Dept of Neurologic Surgery Mayo Clinic Rochester MN He received a PhD from the Department of Anatomy University of Minnesota Minneapolis MN He completed a BA in Biology from the University of St Thomas St Paul MN He was a William Evans Fellow University of Otago Dunedin New Zealand He was a permanent member of the Neuroendocrinology Neuroimmunology and Behavior Study section and now is an ad hoc reviewer for NIH He served on the Neuroendocrinology Panel NSF He is on the editorial boards of three other journals and published over 155 articles chapters and reviews
Research Interest
Reproductive neuroendocrinology Neurosteroids: regulation of synthesis and physiology Membrane steroid receptors: regulation and intracellular signaling Steroid signaling in the brain G-protein receptors and receptor trafficking Chemical neuroanatomy Estradiol-induced plasticity Neurochemistry of female sexual receptivity Estrogen positive feedback: regulation of LH release and ovulation Sex steroid-mediated neuroprotection sex difference in the brain.

Hiroshi Kanazawa
Editor-in-Chief
Associate Professor, Department of Respiratory Medicine
Osaka City University, Japan
Biography
Hiroshi Kanazawa is an Associate Professor of Department of Respiratory Medicine, Graduate School of Medicine, Osaka City University, Japan. He has received a PhD from Osaka City University in Japan in 1988-1992. He received 8 Medical Research Award from Japanese Respiratory Society, Japanese Society of Allergology, and several Japanese Societies for Promotion of Science. (Number of publications, Original article 120, Review article 22)
Research Interest
Steroid biology in respiratory medicine Oxidative stress in respiratory medicine Biomarkers of respiratory medicine Molecular biology of respiratory medicine Pathophysiology and management of bronchial asthma and COPD.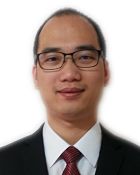 Nam Minh Nguyen
Editor-in-Chief
School of Medicine
Kyung Hee University, South Korea
Biography
He is a post doc at school of Medicine, Kyung Hee University, Seoul, South Korea. He is working on cancer biology and epigenetic. He is an author of several papers in the field of cancer biology, mitochondria ROS, drug development and translational medicine in international top peer reviewed medical journals including Cancer Research, Oncotarget, Journal of Biomedical Nanotechnology, BMC Medicine, and Int J Biochem Cell Biol. He was awarded the Excellence Research Scholarship from Kyung Hee University. He also got Best Research Award from Korean Society for Biochemistry and Molecular Biology.
Research Interest
Cancer research, Epigenetic and Translational medicine.
Relevant Topics