Special Issue
20th International Conference on Applied Psychology and Psychiatry
Released
Theme
Applied Psychology 2020 held with the theme- "Scientific advancement and exploration in applied psychology and psychiatry", which was a great success. Eminent keynote speakers from various reputed institutions and organizations addressed the gathering with their resplendent presence. We extend our grateful thanks to all the momentous speakers, conference attendees who contributed towards the successful run of the conference. The goal of Applied Psychology 2020 is to deliver an outstanding program for exchange of ideas and authoritative views by leading scientists which covers the entire spectrum of research in Psychology and Psychiatry and share the cross-cultural experiences of various treatment procedures.
It a unique forum to bring together worldwide distinguished academics in the field of Psychology and Psychiatry, Stress researchers, public health professionals, scientists, academic scientists, industry researchers, scholars to exchange about state of the art research and technologies.
9th World congress on Addictive Disorders & Addiction Therapy
Released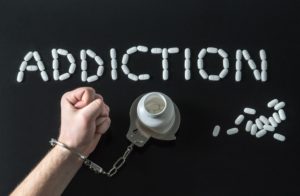 Theme
Addiction Congress 2020 intends to unite researchers, specialists and leading academic scientists to trade and offer their encounters and research comes about all parts of unsafe impact of Addiction and Treatment and Therapy. It additionally gives the head interdisciplinary gathering to specialists, experts and instructors to show and talk about the latest advancements, patterns, and concerns, viable difficulties experienced, and the arrangements embraced in the field of dependence treatment and treatment.
Addiction Congress 2020 is intended to honor prestigious award for talented Young researchers, Scientists, Young Investigators, Post-Graduate students, Post-doctoral fellows, Trainees, Junior faculty in recognition of their outstanding contribution towards the conference theme. The Young Scientist Awards make every effort in providing a strong professional development opportunity for early career academicians by meeting experts to exchange and share their experiences on all aspects of Neurology.
30th International Conference on Psychology, Psychotherapy and Mental Wellness
Released
Theme
The aim of this conference is to further foster the development of positive psychology, positive education, positive thinking, individual traits, positive institutions, interventions, holistic health, happiness, mindfulness, philosophy, wellness and wellbeing areas, strengths and virtues, gratitude, meditation, spirituality, motivation, resilience, mental health and quality of life, stress, therapies, autism, addiction, flourishing, entrepreneurship, technology, work and organizations, coaching, leadership, optimism, self-esteem, flow, hope, bullying, culture, and to provide an engaging forum for academicians, experts, researchers, psychologists, psychotherapists, psychiatrists, coaches, counsellors, yoga and meditation specialists, social workers, scholars, leaders, students, practitioners, medical and business professionals, and those interested to learn more. We hope that this conference will provide a stimulating avenue to learn, exchange ideas, network and embrace wellbeing science and applications. We invite you to come along - be involved, stimulated, challenged and inspired!
10th International Conference on Neurological disorders & Stroke
Released

Theme
Stroke Congress 2020 has been planning and aiming to stimulate new techniques for treatment of neurological disorders and stroke that would be beneficial for the neurosurgery.
Our goal is to bring together worldwide distinguished academics in the field of Neurology and Brain to exchange and share meaningful experiences of various treatment procedures for neurological disorders and stroke.
A stroke, can be called as a brain stroke, occurs when something blocks blood supply to part of the brain or when a blood vessel in the brain bursts. A stroke may come into effect by a blocked artery (ischemic stroke) or the leaking or bursting of a blood vessel (hemorrhagic stroke). People may have a temporary disruption of blood flow to their brain called transient ischemic attack.
34th European Neurology Congress
Released

Theme
Neurology Congress 2020 will be operated by world class experts in the field of Neurology and Neuroscience, International symposiums, B2B meetings and workshops will also be organised to discuss the specific topics in the field of Neurology like Clinical Neurophysiology, Neurosurgery, Neuro Muscular Disorders, Neuro Infectious Diseases, Pediatric Neurology, Neuropathology, Brain Tumor and Neuro-oncology and many more. The conference is aimed to identify the genetic determinants of common disorders to understand the mechanisms underlying human cognition. Neurogenetic Disorders are common among developed and developing countries. Genetic disorders and congenital abnormalities occur in around 2-5% of live births accounting for approximately 30% of pediatric hospital admissions in many places in the world. Neurogenetic conditions are generally chronic, long-term and incurable. In Netherlands approximately 10% of patients with neurological conditions have a single mutated gene as the basis for their disease. Furthermore, when polygenic inheritance is considered that is, the interplay between multiple genes and environment, a much larger proportion of neurological diseases are included. Dementia is strongly linked with age, and the Netherlands and other European countries have an increasingly ageing population. Currently 16% of the European population is over 65, with this figure expected to reach 25% by 2030. In the Netherlands it has been estimated that dementia alone costs the economy £17 billion a year.
30th Euro Congress on Psychiatrists and Psychologists
Released
Theme
Euro Psychiatry aims at providing a platform to share their state of art, exchange and ideas, views, experiences, research and technologies of scientists which would cover the most important sessions of Psychiatry and Psychology.
8th International Conference on Mental Health and Human Resilience
Released

Theme
The 8th International conference on Mental Health & Human Resilience will take place on March 09-10, 2020 in the city Rome, Italy.
The theme of the congress will be "Towards better Mental Health"
A special focus of the Congress will be the integration of new technologies and research findings. It will also bring together expert clinicians, researchers and leaders of stakeholder organizations in the field of mental health, offering an outstanding set of Plenary and State of the Art Lectures, Educational Courses, Symposia, Workshops with experts and sessions designed by and for early career psychiatrists.
29th World Congress on Neurology and Therapeutics
Released

Theme
As other neurology events our Neurology 2020 also deals with the current research developments in the field of Neurology and it would be promisingly the best platform for everyone joining to learn something out of their box about the recent trends in Neuroscience research and development.
Relevant Topics