Editor-in-Chief
Rui Amaral Mendes
Editor-in-Chief
Case Western Reserve University, Oral and Maxillofacial Medicine and Diagnostic Sciences,Ohio, USA
Biography
Prof. Rui Amaral Mendes attained his DMD degree from the University of Porto. He proceeded with his studies at the VU Universiteit Amsterdam where he defended his doctoral thesis under the supervision of his mentor, Prof. Isaac van der Waal. As Professor of Oral Medicine, Oral Oncology and Oral Surgery of the Catholic University of Portugal he was appointed Clinical Director of the University Dental Clinic in 2011. In 2012 he was further appointed Chair of the DMD Program and Chair of the Post-Graduation Course in Oral and Maxillofacial Medicine and Pathology of the Catholic University of Portugal. He left all these position in August 2015 and became solely affiliated with Case Western Reserve University. He also held a position of Visiting Clinical Associate Professor at the University of Michigan until 2014. Fellow of the International Association of Oral and Maxillofacial Surgery and of the International Academy of Oral Oncology, he was actively involved in the V World Workshop on Oral Medicine, as member of the "Genetics/epigenetics of oral mucosal premalignancy" work group and is also member of the Research Interest Group "Head & Neck Oncology" of the International Association of Oral and Maxillofacial Surgeons. In June 2013 he was designated as one of the Chairs of the Osteonecrosis Section of the Oral Care Study Group, Multinational Association of Supportive Care in Cancer/International Society of Oral Oncology (MASCC/ISOO). In December 2014 he was unanimously co-opted as member of the Executive Committee of the Association for Dental Education in Europe (ADEE) and recently he was elected Board Member of the International Society of Oral Oncology (ISOO) and Vice-President for Communications. He is an active reviewer of several scientific journals ("Oral Oncology", "Oral Surgery, Oral Medicine, Oral Pathology and Oral Radiology", "International Journal of Oral and Maxillofacial Surgery", "Oral Diseases", "Journal of Oral Pathology and Medicine", etc.), served as member of the Editorial Board of "Oral Surgery, Oral Medicine, Oral Pathology and Oral Radiology" and is a currently Editorial Board Member for the prestigious journal "Oral Diseases", Associate Editor for Oral and Maxillofacial Medicine of the "British Medical Journal - Case Reports" and Associate Editor of the "Journal of Oral Pathology and Medicine" and Editor-In-Chief of the "Journal of Carcinogenesis & Mutagenesis" and. Between 2003 and 2013 he was actively collaborating, as a volunteer, with the Non- Governmental Organization for Development (NGOD) "Doctors of the World" integrating the medical team responsible for providing primary health care to the homeless population of the city of Porto and the illegal immigrants detained at the center of the Department of Immigration.
Research Interest
Pre-maligant lesions of the mouth,
Genetics and epigenetics of head and neck cancer,
Tumors of the jaws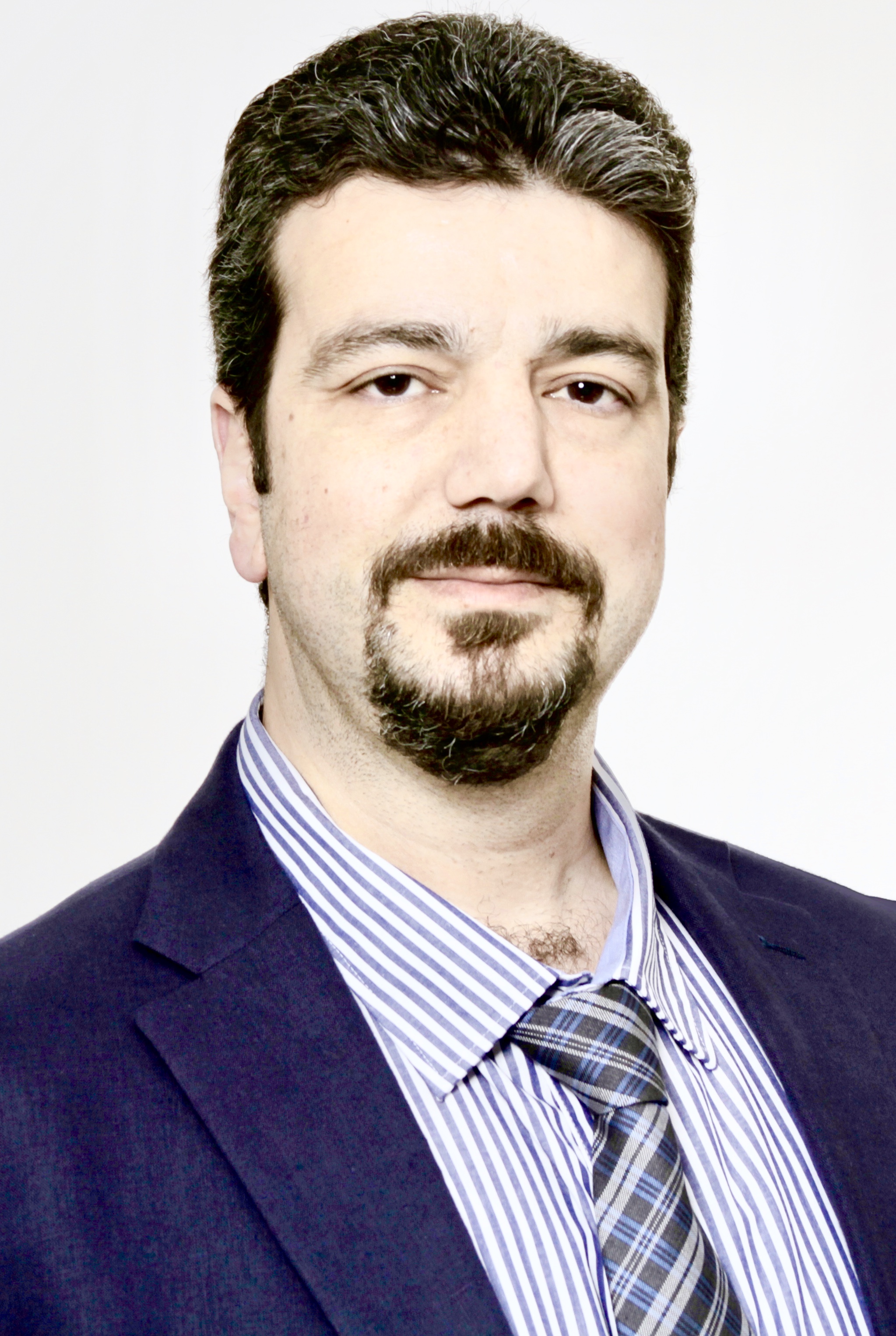 HILAL ARNOUK
Editor-in-Chief
Assistant Professor, Department of Pathology
Midwestern University, USA
Biography
Hilal Arnouk, MD, PhD is an Assistant Professor at the Department of Pathology at Midwestern University. Dr. Arnouk has received his education and post-doctorate training at Roswell Park Cancer Institute, the State University of New York at Buffalo, the Medical College of Georgia and the University of Alabama at Birmingham. He has directed research studies in academia and biotech industry settings. His major areas of expertise include Cancer Immunotherapy, Biomarker Discovery and Regenerative Medicine. Dr. Arnouk also enjoys being an educator for professional students in the medical and biomedical sciences.
Research Interest
Tissue Regeneration, Oncology and Immunological Diseases.
Song Ze Ding
Editor-in-Chief
Professor, Department of Gastroenterology and Hepatology
Zhengzhou University, China
Biography
Dr. Song-Ze Ding is a full Professor and Chief physician at the Department of Gastroenterology and Hepatology in People's Hospital of Zhengzhou University, or Henan Provincial People's Hospital, in Zhengzhou, Henan, China. He received his MD/PhD from Beijing Medical University in 1992.
In late 1998, he moved to USA to pursue postdoctoral works at University of Texas and University of Virginia in Helicobacter pylori infection related upper gastrointestinal disease research, this involves researches both in basic and clinical medicine. Dr. Ding later served as Associate Professor in the Institute for Genetic Medicine at Hokkaido University, in Sapporo, Japan. His work and research is focused on inflammation, stem cell, epigenetics and epithelial cancer. The primary model is Helicobacter pylori infection related human gastric diseases.
He is currently the Editor-in-Chief for Journal of Carcinogenesis and Mutagenesis, and also serves as editorial board member for eight influential international journals, and expert reviewer for more than 40 reputed international journals, and has more than 40 publications in prestige peer-reviewed international journals.
Research Interest
Dr. Ding's work is engaged in clinical practice, medical research and teaching. His focus covers two areas: (1) H. pylori infection, oncogenic transformation, stem cell and epithelial cancer; (2) Identification and screening of serum biomarkers for gastrointestinal cancers.
Fabio Caradonna
Editor-in-Chief
University of Palermo, Assistant Professor of Genetics & Cytogenetics, Italy
Biography
Fabio Caradonna, PhD, was born in Erice (TP-Italy) on the 31-7-1964. He is a biologist from 1987 discussing an experimental thesis in cancer cytogenetics and tooking a degree with maximum honors. He is PhD from 1992 (Cellular and Developmental Biology), Medical specialist from 1998 (Clinical Pathology) and assistant professor of Genetics from 2004. Like testified by his publication list, from 1987 up today he carried out (in Italy and at EMBL, Heidelberg) research work in cancer cytogenetics, mutagenesis, molecular genetics, polymorphisms in life styles, evolutionary genetics. In particular, in normal and cancer in vitro systems, he is studying DNA methylation changes, at genome, chromosome and gene level, induced by small molecules contained in foods. Recently he's engaged as referee of strategic regional and national research projects. From 1992 he carried out teaching activity at University of Palermo concerning Genetics, Evolutionary genetics, Population genetics and, today, he is assistant professor of Genetics and Cytogenetics at the same University.
Research Interest
cancer cytogenetics, mutagenesis, molecular genetics, polymorphisms in life styles, evolutionary genetics etc.
Relevant Topics